SAFETY & RELIEF VALVES
Sasthanmanufactures 2 types of Pressure releasing (discharging) valves as per the ASME code VIII and API RP-526.Both safety valve and safety relief valves of the spring loaded type are similar in external appearance and both serve the broad general purpose of limiting fluids (liquids or gases)Pressures by discharging some of the pressurized liquid or gas. For very high temperature safety and safety relief valve can be used with finned bonnet. Sasthan can also design the manufacture custom mode safety relief and safety valves to meet special requirements. Sasthan safety and safety relief valves are available in sizes from ¼" to 14".
OP.Pre and Temp: 0 100 kg/cm2 and 0 500 °C.
Safety Valve
Sasthan Safety valves are for use with gases which include air and steam. Their design always include a huddling chamber which utilities the expansion forces of these gases to effect quick opening(popping) and closing actions. The difference between the opening and closing pressure is termed "blowdown" and for steam valves blowdown limitations are carefully considered by us as per ASME code.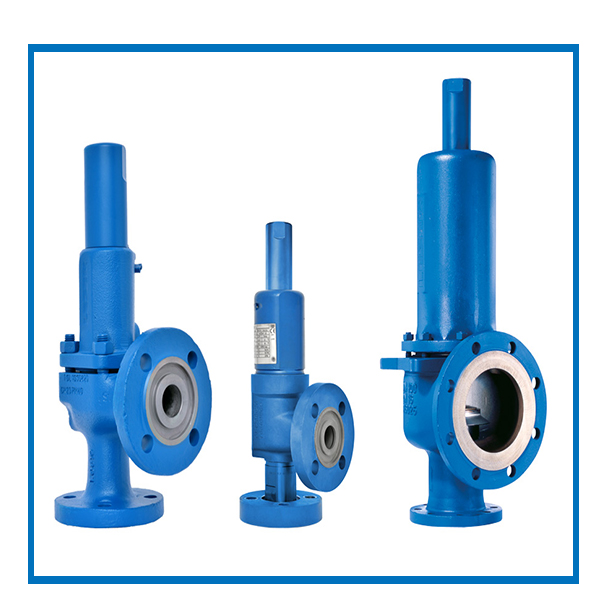 Safety Relief Valve
Sasthan Safety Relief valves are normally used for liquid service, although safety valves may also be used. Ordinary relief valves do not have an accentuated huddling chamber nor a regular ring for varying or adjusting blowdown they therefore operate with a relatively lazy motion, slowly opening or closing as pressure increases or decreases. Such reliving action affords suitable protection for vessels or systems where there is no need for instaeous release of large volumes, and where sufficient leeway is provided between the design pressure and operating pressure in the system.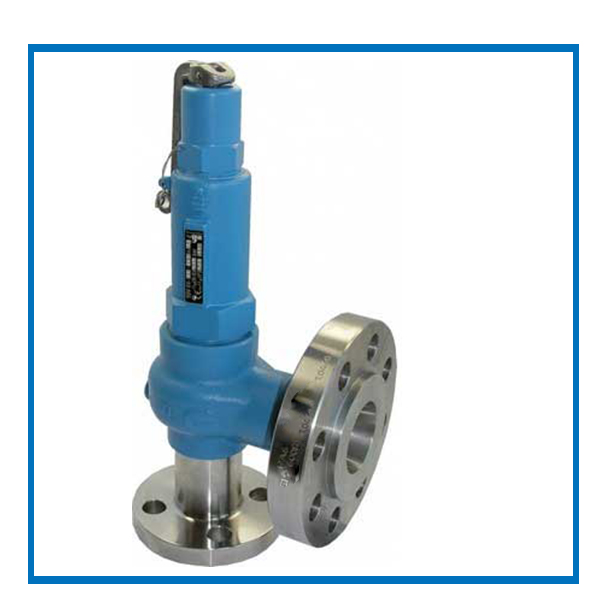 Material of Construction
| | |
| --- | --- |
| Body, Bonnet, Cap |  CI/CS/SS-304/SS-316/Brass/Gun Metal |
| Internals | SS-410/SS-304/SS-316/Brass |
| Spring |  Spring Steel |
| Gaskets | CAF/Neoprene/Teflon |
| Lever | Steel |
| Other grades of M.O.C. | As per Customer's Request |
| Lever | Plain/Packed |
| Bonnet | Standard/Finned |
| Process Connection |  Any International Standard |
Enquiry / Ordering Information
1) Type
2) size
3) Connection
4) Material of Construction
5) Capacity
6) Op. pre. and Temp.
7) Set pressure
8) Service 9) Qty.